Short Bio
"From Day One, Red Molly conjured musical magic. A decade later, they've honed their songwriting, their covers, their playing and, above all, their harmonies into something joyful and sublime."
-John Platt, WFUV FM, Sunday Breakfast
Americana powerhouse vocal trio Red Molly is known for their gorgeous harmonies, crisp musicianship, infectious songwriting, and warm, engaging stage presence. Laurie MacAllister (bass), Abbie Gardner (Dobro), and Molly Venter (guitar) weave together the threads of American music—from folk roots to bluegrass, from heartbreaking ballads to barn-burning honky tonk—as effortlessly as they blend their caramel voices into their signature soaring, crystalline three-part harmonies.
Organic musicianship, a respect for the traditions of American music, and an obvious love of crafting music together lend a joyous atmosphere to their legendary live performances, and a natural balance to their studio recordings.
Gracing stages from Denver to Denmark, from Australia to Austin, Red Molly is renowned for their live shows. Four-time featured artist at MerleFest, breakout stars at RockyGrass, and the darlings of the Bristol Rhythm and Roots Reunion, the "Mollies" bring audiences to their feet, whether it's on a grand festival stage or in an intimate concert hall.
Their latest CD, "The Red Album", realized on May 27, 2014, was featured in USA Today and CMT Edge. It debuted at #1 on the Folk DJ radio chart and is currently at #10 on the Americana Radio chart, and climbing.
"Femme Phenom! No root from the grand tree of music is left untouched - classic country heartbreak, undeniable swing, authentic folk, gospel rock with an edge, and Americana stomp. With smart production, a strong thread runs throughout the album and every note sung is upheld on cosmic harmony. Red Molly is unstoppable. Highly recommended."
-Mary Sue Twohy, SiriusXM Satellite Radio
Long Bio
Coming soon.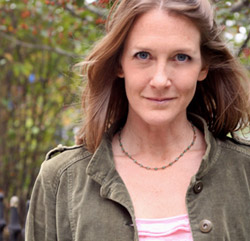 LAURIE

Laurie MacAllister dreamed of being a singer when she was a little girl - singing songs by Dolly Parton, Sheena Easton, and Olivia Newton-John at the top of her lungs into a hairbrush. A subsequent decade-long case of stage fright prevented her from performing publickly. While studying Industrial Psychology in graduate school at NYU, the urge to sing was strong enough that she began going to open mics in NYC. After a short-lived career in the field of management consulting, and landing her first gigs at the Grey Dog's Coffee in the West Village, Laurie decided to pursue singing seriously in 1998. She quit her job and became a singer/songwriter (and also a waitress). With the help of an extraordinary friend, Cheryl Prashker, she released an album of original songs called These Old Clothes in 1999. In 2000, she met Cliff Eberhardt and began singing backup for him at venues around the country, developing a passion for harmony singing, and began the process of overcoming her stage fright. Cliff produced Laurie's next album, called The Things I Choose To Do, which was purchased and released by Barnes & Noble. In 2004, at the Falcon Ridge Folk Festival, Laurie formed Red Molly with Abbie Gardner and Carolann Solebello; just two short years later, due the growing success of the band, she was able to leave waitressing behind forever. Playing about 100 shows a year as part of Red Molly for the last six years has been Laurie's dream come true. Laurie recently landed her first national television spot, singing the jingle in a 2010 Folgers Coffee commercial. Her plan for the future is to have a blast making music with Abbie and the new addition to Red Molly, Molly Venter.
ABBIE

Abbie Gardner has listened to the sweet sound of high lonesome harmonies since her first bluegrass festival at three years old. Her father, Herb Gardner, is a swing jazz and stride pianist and dixieland trombonist. Watching him laugh as he went off to "work" every day was her first introduction to the joy of being a musician. Abbie's first full-length recording, My Craziest Dream (2004) is an album of jazz standards featuring her father on piano. It earned her an entry in the 2009 Hal Leonard book "The Jazz Singers: The Ultimate Guide." Abbie studied classical flute growing up, but once she started playing Dobro in 2004 she found her main instrument. She traveled to Lyons, CO and Nashville, TN to study with Rob Ickes and Sally Van Meter. Always keen on following the vocal part and trying to find the one really perfect note, instead of a dozen okay ones, Abbie is quickly compiling an extensive discography of recording credits. Her own CDs include Honey on My Grave (2006) and Bad Nights/Better Days (2008, with Anthony da Costa). Abbie has been recognized as an award-winning songwriter, with such accolades as; 2006 Rocky Mountain Folks Festival Songwriter Showcase (2nd place), 2008 Lennon Award Winner (folk) for "The Mind of a Soldier" and 2008 American Songwriter Magazine Grand Prize Lyric Winner for "I'd Rather Be." "The Mind of a Soldier" was also featured on Lufthansa Airlines in 2010. Abbie has had the honor of being part of the songwriting faculty at the 2010 and 2011 Swannanoa Gatherings and assisting at Reso Summit, Nashville's Resonator Conference, for the past three years. She released her latest solo CD Hope in the spring of 2011. She is currently writing and posting a song per week as part of the year-long Real Women Real Songs project.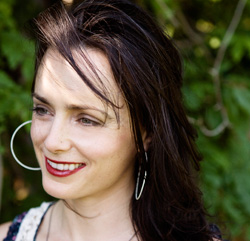 MOLLY

Molly Venter inherited her father's nomadic tendencies along with her mother's love of music. Summertime, aboard the small sailboat "Wanderer," her mother taught both Molly and her brother to play guitar and sing harmony. After graduating Williams College in MA, Venter moved around from Idaho to Mexico before landing in Austin, TX. She released 4 solo albums and spent years crisscrossing the country as a solo artist before joining Red Molly. Venter's calling card is her powerful, nuanced voice, swinging from a silky whisper to a bluesy shout in a single breath. American Songwriter magazine writes "Few singers turn first time listeners into eternal fanatics as effortlessly as Molly Venter." In 2008 she released "Love Me Like You Mean It" - which was picked up by Barnes & Noble distribution and also got the attention of Warner Brothers executives who placed her music in the movie "Impact". Her knack for shedding lyrical light on emotional darkness has earned her placements at Rocky Mountain Folks Fest & Kerrville Folks Fest songwriting competitions. Her songs have also been used in indie films as well as marketing campaigns by Jeep and Apple. Solitary touring life had begun to wear on Venter when, fortuitously, Abbie and Laurie of Red Molly reached out and invited her to audition for the group. In joining Red Molly, Molly gained two terrific musical collaborators as well as the liveliest touring sisterhood a girl could ask for! Venter's latest project, Goodnight Moonshine - a duo album with singer-basist-guitarist Eben Pariser of Brooklyn quartet Roosevelt Dime - recently landed at #12 on the Folk Charts and was the Recommended Hot Pick for Euro-Americana charts. Having spent the last two years in Brooklyn in order to be closer to Red Molly bandmates, Venter now resides in her home town New Haven, CT.