"A blend of serious harmonizing chops and slick pop savvy."
-Time Out NY
"[Red Molly has] cut a niche as sunnyside Americana ... immaculate vocal harmonies."
-The Guardian
Red Molly combines the forces of three songwriters with unique character and style, creating a show that is larger than the sum of its parts. Known for their 3-part harmony, their songs and arrangements lay bare a love of vocal blend. The band weaves together threads of American music—from country & blues to folk & bluegrass. Their innovative instrumentation is suited for roots-rock and heartful ballads alike, and the alchemy of their personalities onstage draws even back row listeners into a sense of intimacy. Red Molly is simply a joy to experience.
Singing spine-tingling high notes, Abbie Gardner is a dobro player and improviser from a musical family. A consummate performer, her songs and performance have the punch of rhythm and blues. Playing guitar and tambourine, Laurie MacAllister draws inspiration from classic folk and singer-songwriters. Her voice stretches octaves, warm and romantic one moment, playful and subversive the next. Molly Venter has a smoky voice that is unforgettable, and a moody approach to song-smithing. Quirky and fashion-forward, she moves in step to the music while playing guitar and tambourine.
Forming in 2004, Red Molly has inspired countless female trios and has since reinvented themselves as a high-octane five-piece band in 2017. They remain a dominant force on the Americana/Folk scene due in part to their laughter and spontaneity onstage. Upright bassist Craig Akin and percussionist and electric guitarist Eben Pariser fill out the sound, giving the show a broad range of musical options—from complex and hard-hitting to sparse and delicate.
"The Red Album"
1. Clinch River Blues
Immediately setting the album's darker tone with an infectious, polyrhythmic groove, a sinful backbeat, and a growing, singable hook that grabs you and won't let go, it's easy to see why Laurie has been keeping this dark gem in her gunny sack since she first heard it in 2008. With the dobro humming like a rattlesnake and vocals plaintive like a confession, "Clinch River Blues" is instantly addictive. Being bad never felt so good.
2. I Am Listening
A sweet love song, "I am Listening" is the first song Molly wrote on the piano. It expresses the earnest desire to show up for that magical, tentative, early stage of romantic love, and accordingly, its spare composition grows into a lush pop-ballad that is totally mixed tape material.
3. You Don't Have the Heart for It
Drenched in pedal steel guitar and heartbreak, Abbie's classic honky-tonk two-stepper wouldn't exist without the RealWomenRealSongs project - fourteen women across the country writing and sharing a song every week for a year! This was week #26. Sounds great on a road trip, would sound even better in the balcony at The Ryman.
4. Willow Tree
Co-written with her "Goodnight Moonshine" partner Eben Pariser and inspired by her parents Martha and Josh, Molly's wistful, eternal love song's gorgeous chorus, clean, crisp dobro and killer tambourine make it a classic country burner.
5. Homeward Bound (can't really do better than this blurb)
Laurie spent much of her New Hampshire childhood with a record player and headphones, listening to Simon & Garfunkel records, over and over. There are many hundreds of songs out there about being on the road - this one, written almost fifty years ago (in 1965) just keeps on sparkling.
6. When It's All Wrong
Inspired by a comment accordionist John Juxo made one stormy night, "I'm only happy when it's miserable", this song started out its life as a traditional honky-tonk lament, but Abbie's collaboration with songwriter Jonathan Byrd turned it into a noir carnivale of whistles, stomps, and lusty, bluesy, melancholia.
7. My Baby Loves Me
True story: Molly wrote this foot-stomping, sock-hopping, rockabilly love song as an apology for bad behavior ... and it worked! Proof that a great hook can get you out of all kinds of trouble.
8. With a Memory Like Mine
This is the third Darrell Scott song Red Molly has recorded. The outrageously talented songwriter perfectly captures the complexities of war, humanity, and loss with classic American imagery and a bluegrass train beat as relentless as the memories it recalls.
9. Sing to Me
Molly wrote this song, a beautiful lullaby, about being far away from the ones we love. Simple, dreamy, accompaniment features a bowed bass, soft and luscious vocal harmonies, and a sultry dobro.
10. Pretend
Another favorite songwriter of Red Molly's, Mark Erelli's playful take on the eternal theme of "let's stay together" transports us to Texas by way of New Orleans. This western swinger has the acoustic trappings of a gypsy jazz dance number and saturated bubbly trombone tones.
11. 1952 Vincent Black Lightning
Abbie first heard Del McCoury's version of this Richard Thompson classic at a bluegrass festival in the Berkshire Mountains when she was a little girl. That's how she got the idea to name the band "Red Molly". Since the band's inception we've had hundreds of requests for this truly great song. Good things come to those who wait.
12. Lay Down Your Burden
Another song from the RealWomenRealSongs project, Abbie wrote this feel-good, gospel-inspired anthem while Red Molly was snowed in together up in Maine. Best with many voices, this one was an instant-sing-along from its very first live performance.
13. Copper Ponies
This staggeringly beautiful a capella song moves exquisitely, the architecture of the song like an love-worn old standard written on a calliope. "Someday all my wishes will rise up from the fishes, and we'll ride Copper Ponies back home."
ABBIE

Abbie Gardner is a fiery dobro player with an infectious smile. Whether performing solo or with Red Molly, her acclaimed tales of love and loss, both gritty and sweet, are propelled by her impeccable slide guitar chops. Her live show is truly unique- one woman and one dobro (an instrument rarely used on its own). She is an award winning songwriter and has had the honor of teaching songwriting at The Swannanoa Gathering, the New England Songwriters Retreat, SummerSongs and Grand Targhee. She has also taught dobro at Grand Targhee and Rockygrass Academy. Abbie's latest CD, Wishes on a Neon Sign was released in January 2018, and features twelve original songs, plus a co-write with Chris Stapleton. She has opened for Lori McKenna, Hot Rize and Martina McBride.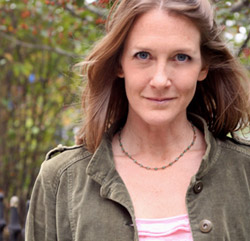 LAURIE

Laurie MacAllister dreamed of being a singer when she was a little girl - singing songs by Dolly Parton, Sheena Easton, and Olivia Newton-John at the top of her lungs into a hairbrush. A subsequent decade-long case of stage fright prevented her from performing publickly. While studying Industrial Psychology in graduate school at NYU, the urge to sing was strong enough that she began going to open mics in NYC. After a short-lived career in the field of management consulting, and landing her first gigs at the Grey Dog's Coffee in the West Village, Laurie decided to pursue singing seriously in 1998. She quit her job and became a singer/songwriter (and also a waitress). With the help of an extraordinary friend, Cheryl Prashker, she released an album of original songs called These Old Clothes in 1999. In 2000, she met Cliff Eberhardt and began singing backup for him at venues around the country, developing a passion for harmony singing, and began the process of overcoming her stage fright. Cliff produced Laurie's next album, called The Things I Choose To Do, which was purchased and released by Barnes & Noble. In 2004, at the Falcon Ridge Folk Festival, Laurie formed Red Molly with Abbie Gardner and Carolann Solebello; just two short years later, due the growing success of the band, she was able to leave waitressing behind forever. Playing about 100 shows a year as part of Red Molly for the last six years has been Laurie's dream come true. Laurie recently landed her first national television spot, singing the jingle in a 2010 Folgers Coffee commercial. Her plan for the future is to have a blast making music with Abbie and the new addition to Red Molly, Molly Venter.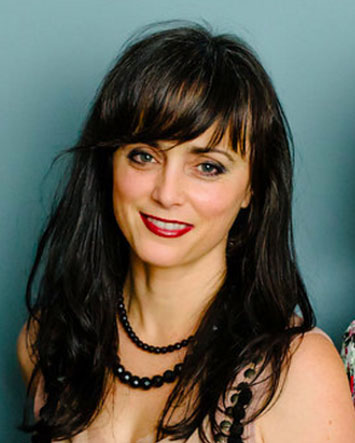 MOLLY

Molly Venter has been turning her journals into songs, turning her songs into records, and playing shows coast-to-coast for nearly 20 years; first as a solo artist, next in Red Molly, and now in Goodnight Moonshine as well. Playfully expressive and emotionally potent, her voice and songs have been featured on network TV, feature films and indie movies. She's a powerhouse vocalist with quirky phrasing "...and it all goes down like silk", writes American Songwriter Magazine. "Few singers turn first time listeners into eternal fanatics as effortlessly as Molly Venter." Her latest album w/ partner Eben Pariser is titled "I'm the Only One Who Will Tell You, You're Bad" and it chronicles post-honeymoon, post-kid relationship in all it's heart-opening and door-slamming glory. She lives in New Haven, CT with her husband and not-so-terrible 2-year-old son Otis.